Functional Consultant (Business Analyst)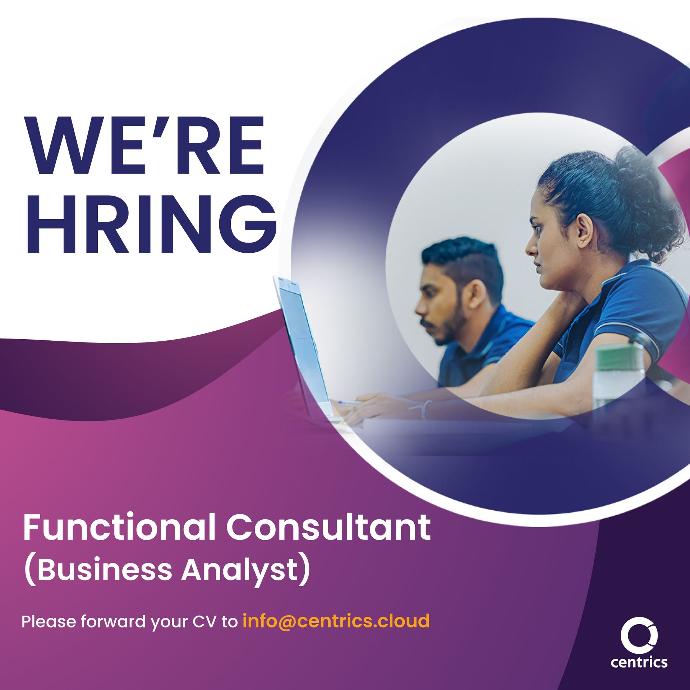 Duties and Responsibilities:
Evaluate customer requirements and propose suitable solutions.

Define comprehensive ERP specifications based on customer needs and deliver software requirement documentation.

Guide customers throughout the entire software implementation process, from configuration to the go-live stage.

Assist clients or partners in becoming proficient in Odoo through training (Odoo Champion).

Provide support to the sales team during pre-sales activities.

Monitor and verify development aspects.
Required Qualifications:
Proficiency in Business/ERP Applications, complemented by a strong foundation in accounting.

Effective at addressing challenges and focusing on solutions.

Capable of comprehending diverse business workflows.

Strong communication and negotiation skills.

Fluent in English.

Quick learner with the ability to promptly execute tasks.

Familiarity with the realm of IT.
Desirable Skills:
Prior experience in implementing ERP software.

Mastery in presenting product demonstrations.

Exposure to a variety of industries and customer segments.

Self-directed, assertive, and proactive.

Proficient in multitasking.


Apply now and we will get in touch with you soon.