Grow

your career with Centrics
Join our growing community of tech enthusiasts and business solutions experts. We are a forward-thinking team of individuals shaping a new reality with innovative solutions, exciting ideas, and cutting-edge technology.

See All Open Positions
Previous
Next
Life at Centrics Global
We at Centrics pride ourselves on being a leading Odoo Gold Partner. We are a global IT consulting company that focuses on the implementation of the Odoo ERP system, we also offer other related services such as IT support, system integration, custom automation, app development, business consulting, and hosting solutions. Our goal is to support our clients with effective digital transformation through smart IT solutions and streamlined business workflows, enabling improved business efficiency, cost-saving, and operational productivity.
With offices in Australia in Sri Lanka, our unique culture thrives on diversity, collaboration, teamwork, and transparency. We encourage opinions, ideas, and innovation, as such we always pursue passionate, smart, and creative professionals who are eager to learn, grow, and dedicate themselves to personal development by supporting our clients and partners from around the world lay witness to business growth and operational success.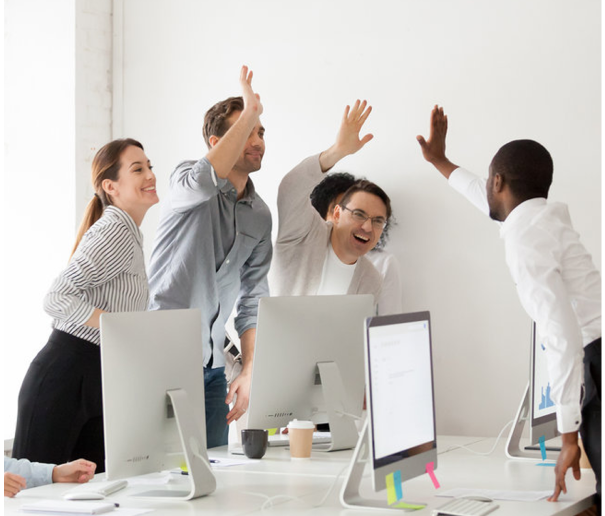 Odoo Software Engineers​
Business Analyst​
Sales & Marketing
ERP Support​
General & Administrative
Innovative Tech Stacks


Our solutions team is forever on the lookout for new integrations, workflow optimizations, and custom developments that enable successful implementation that streamlines operations and increase productivity. When joining Centrics you will get the opportunity to advance your skillset and contribute to product innovation.

Professional Growth

At Centrics, we look forward to providing employees with career opportunities that are aligned with their skills, experience, and aspirations. We will support you in achieving your career goals with respective guidance, training, and development of skills.
A Culture of Care
We are cautiously optimistic when hiring new employees. This is because when you join the team we are as dependent on you, as you are on us. We are always on the hunt for team contributors, innovators, and passionate individuals that thrive in a dynamic and exciting environment.

Diverse Projects
The beauty of an ERP solution is that no two projects are ever identical. You will work on varying projects focused on different industries and business niches, learn from projects and develop specialty skills with experts from around the globe.